AFP Installed Two New Ring Rolling Machine Successfully in India!
2019-07-06 13:55:07
New ring rolling orders from India
Recently, we just installed two ring rolling machines for our customers in India. A D51-160 for Agrasen Engineering Industries Pvt.Ltd, and a D21-250 for OM KAMAL TECHNO SYSTEM. Agrasen Engineering Industries Pvt.Ltd is a automatic components and gearing races manufacturer in India, our D51-160 ring rolling machine they ordered is also used to make gearing races and other related components. OM KAMAL TECHNO SYSTEM is a supplier of wires, cables and accessories in India, thus they ordered our D21-250 ring rolling machine to expend their production scale.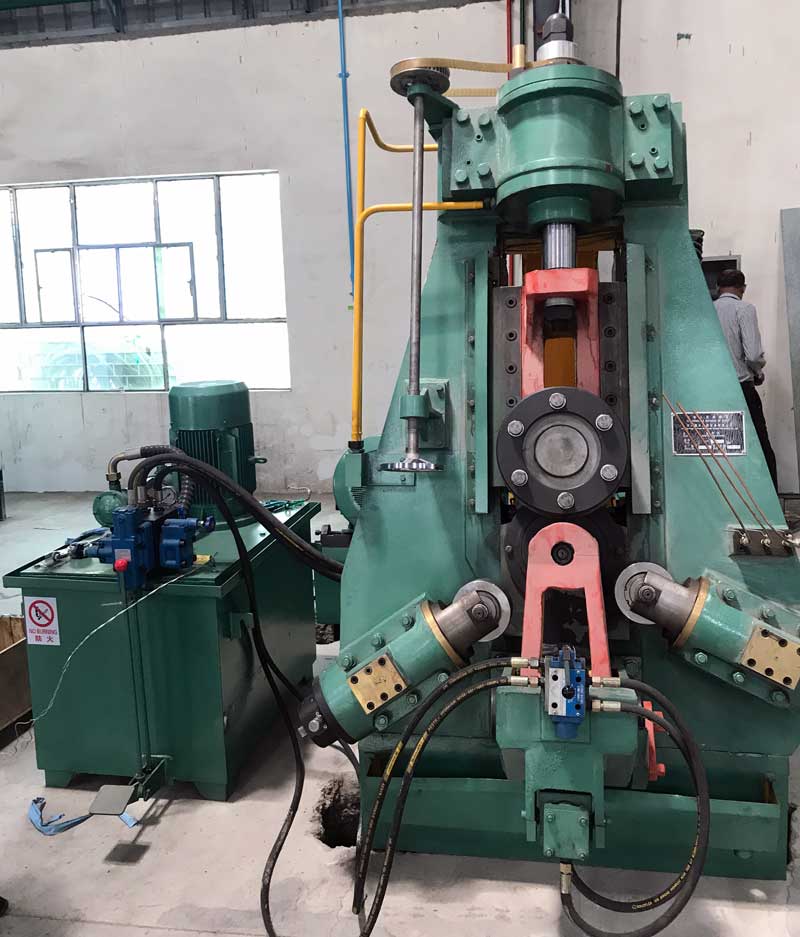 250 mm ring rolling machine for OM KAMAL TECHNO SYSTEM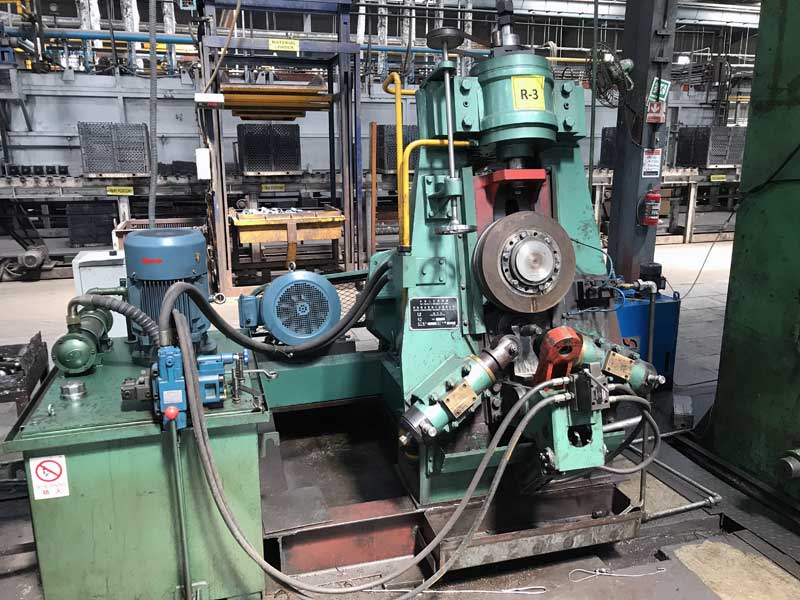 160mm ring rolling machine for Agrasen Engineering Industries Pvt.Ltd
What's more, our assembling workers and engineers also repair a 1000mm ring rolling machine for an other customer last year, whom bought our ring rolling machine last year. Through detailed inspect, our engineer fought that because of improper operation, there was a key component broken on the machine. Our assembling workers replaced the damaged parts for them, and provided detailed operation training for the operators. The customers are very satisfied.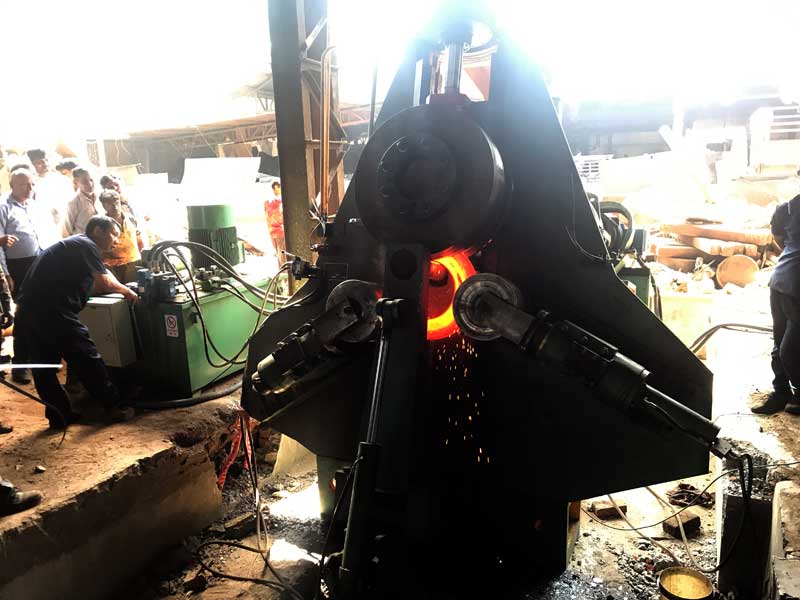 After repairing, the ring rolling machine has returned to production
Advantages of ring rolling machine
As a type of forging machine, the application of ring rolling machine is related with its advantages.
Firstly, the ring rolling machine has small tonnage and large processing range, which is of great help to the forming process of ring rolling. Its use is the accumulation of continuous deformation under local pressure, which can keep the contact area between workpiece and die in a smaller range, so the deformation force needed is smaller. These advantages can make us more convenient during the ring rolling process, thus the use of it in forging industry is increasing. For example, it is used in ring rolling similar to hydrostatic rolling, the operation of this equipment can achieve impact-free, vibration-free, and low noise. During the operation, the ring rolling machine is easy to be operated, it can achieve higher mechanization, automation, so a significant reduction in labor intensity is also a characteristic advantage. This kind of equipment with good working condition and high productivity provides convenience for our forging industry, and its characteristics and advantages in use are more obvious.
High material utilization rate is another advantages of ring rolling machine. Because the rolled cross-section is closer to the finished products, the machining margin can be reduced, and the utilization of material can be improved.
Good quality of products is another characteristic advantage. Because the metal fibers of rolled rings distribute continuously around the circumferential direction, the wear force of equipment and parts can be adapted to ensure the quality of products. In a large number of cases, the internal structure of the rolling ring is relatively dense, and the crystal grains are relatively small, so the overall mechanical properties are significantly higher than those of other methods, and this is not related to the use of the reaming equipment.
In addition, the advantages of the equipment when it is used include its low production cost. Compared with free forging, the low consumption of materials and energy is the performance of low comprehensive production cost, so it also makes the forging industry better economic return.Equipment used in different industries needs certain advantages, so the use of ring rolling machine is also the same. We only understand its advantages and characteristics to ensure that our use is not affected.
Welcome to choose AFP ring rolling machine
There are two kinds of ring rolling machines in our company. D51 series radial ring rolling machine and D53K series CNC radial and axial ring rolling machine.
The D51 ring rolling machine is suitable for the production of ring in the field of automobile, machinery, oil&gas, chemical etc. It can produce the rings with rectangular cross-section and special section such as bearing rings, gear blanks, flat flanges, weld-neck flanges etc, with features of once rolling, higher production efficiency,higher precision blanks.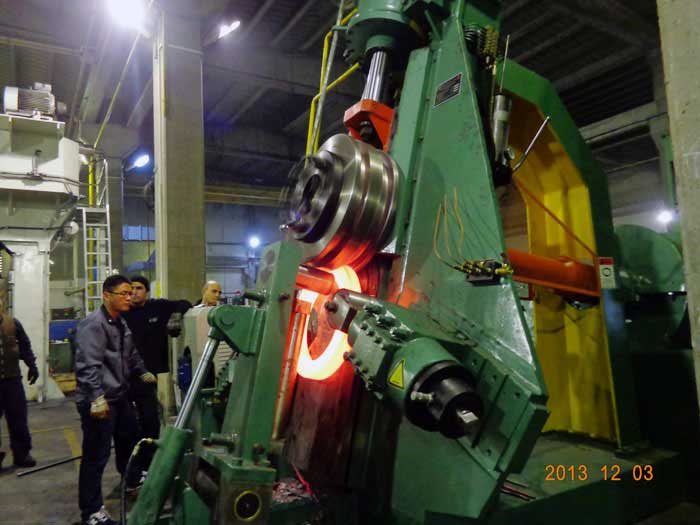 D51K vertical ring rolling machine
D53k series radial and axial ring rolling machine is adopted CNC technology to roll the ring from radial and axial together. It is used to produce large size rings such as bearings, flanges and ball valves.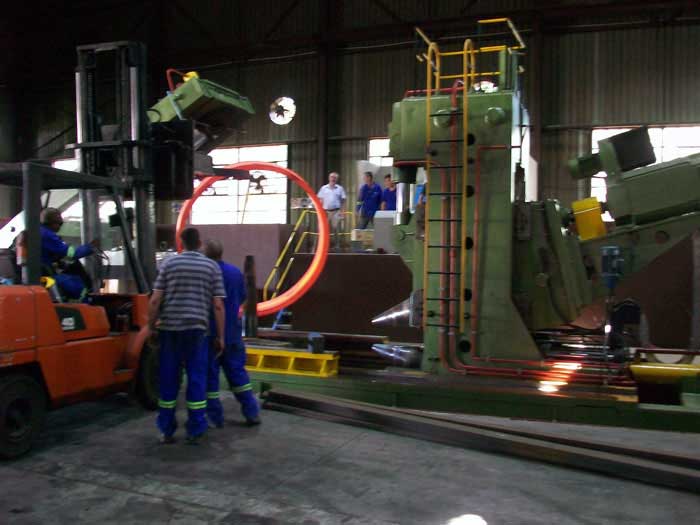 D53K horizontal ring rolling machine
With more than 60 years' experiences in forging machine manufacturing, we have the ability to provide our customer one-stop turn-key service, from design, manufacturing, installation, stall training and after-sale service. If you are interested in our ring rolling machine, please feel free to contact us, Anyang Forging Press is your best choice!