Hydraulic close Die Forging Hammer for close die forming
2017-11-13 11:26:56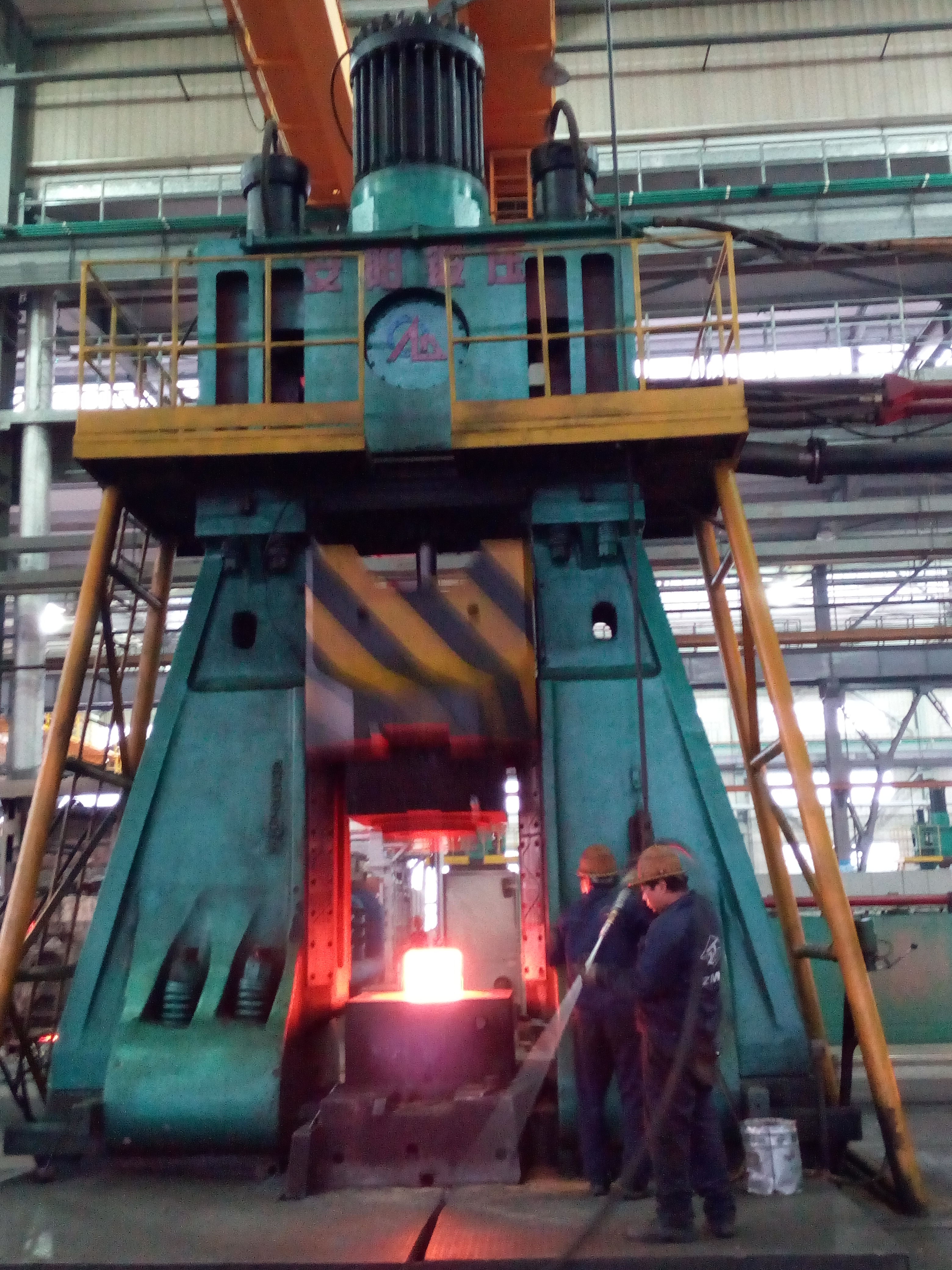 hydraulic die forging hammer is suit for surgical instruments ,automobile, motorcyle , hydraulic fittings , instrument hardware, construment hardware ,daily use hardware, kichten hardware , farmtools , aerospace industry and die forming forgings.
hydraulic close die forging hammer , we have 1 ton - 18ton , we have already 66 countries and areas .such as france , south africa , pakistan , us , uk , india and so on ,
hydraulic hammer are mainly applied in batches production of all kinds of die forgings,such as automobile forgings,tractor forgings,agricultural equipment forgings, oil and gas industry die forgings, electrical power station die forgings and industrial forgings.
Anyang Forging Press company can convert the old steam hammer, blet drop hammer, Huta Zygmunt hammer into hydraulic forging hammer.
see more at:
http://www.chinesehammers.com/EngLish/channels/closed-die-hammer.html
if you want to learn more ,,please contact 0086-372-3389658
whatsapp : +8618317777443
wechat:+8618317777443

J58K series CNC electric mechanical precision screw press
2. C92K CNC fully hydraulic die forging hammer
3. C86 hydraulic close die forging hammer
4. C66 hydraulic open die forging hammer
5. Y13 hydraulic open die forging press
6. C41 pneumatic forging power hammer
7. T31 forging manipulator
8. ZQ steel ball skew rolling machine
9. D51 and D53 ring rolling machine
10. ZGD automatic roll forging machine
11. D46 cross wedge rolling machine
12. T92Y high speed hydraulic riveting machine
13. Y81 and Y83 series metal recycling press machine
14. Q42 series billet cold shearing line
15. JH21 series open type high performance press with fixed bed
16. JC31 series closed type trimming press
We also can supply skew rolling production line for grinding balls, automatic forging line for gears, bearing rings etc closed die forgings.