The 22nd International Forging Congress -Anyang Forging Press Machinery Industry Co., Ltd
2017-11-13 14:51:48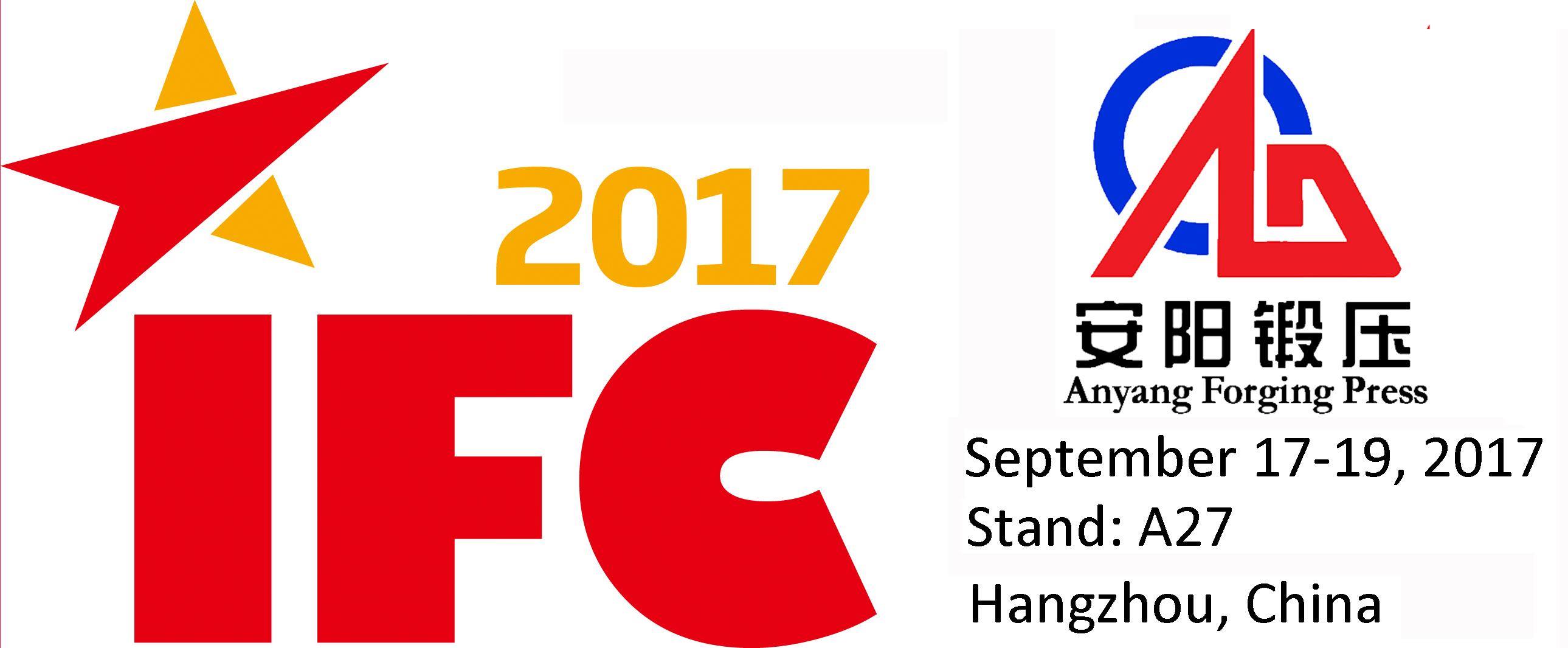 Anyang Forging Press Machinery Industry Co., Ltd will attend The 22nd International Forging Congress will be held in September 17-22, 2017, in Hangzhou .The booth number is A27.Welcome your visiting.
International forging congress have a large influence on forging industry, i believe you will know about us well in forging congress.the international forging congress have 30 countries and areas attend congress.
The IFC is an important exchange platform, which not only promote the progress of technology, equipment, tooling, heating and heat treatment, as well as experience exchange of marketing and business management, and cultural exchange and integration in the world, but also drives the communication and cooperation in entrepreneurs, scholars and excellent workers. Please co-build the platform belonging to the forging colleagues from the world!
We will show our forging machines as below:
J58K series CNC electric mechanical precision screw press
2. C92K CNC fully hydraulic die forging hammer
3. C86 hydraulic close die forging hammer
4. C66 hydraulic open die forging hammer
5. Y13 hydraulic open die forging press
6. C41 pneumatic forging power hammer
7. T31 forging manipulator
8. ZQ steel ball skew rolling machine
9. D51 and D53 ring rolling machine
10. ZGD automatic roll forging machine
11. D46 cross wedge rolling machine
12. T92Y high speed hydraulic riveting machine
13. Y81 and Y83 series metal recycling press machine
14. Q42 series billet cold shearing line
15. JH21 series open type high performance press with fixed bed
16. JC31 series closed type trimming press
We also can supply skew rolling production line for grinding balls, automatic forging line for gears, bearing rings etc closed die forgings.
I believe Anyang Forging Press Machinery Industry Co., Ltd will have a better show in The 22nd International Forging Congress .
0086-372-3389658
whatsapp : +8618317777443