Metal Chips Briquette machine for cast iron, aluminum, copper, brass, mild steel etc scrap
2018-01-18 10:25:32

Metal Chips Briquette machine for cast iron, aluminum, copper, brass, mild steel etc scrap
Now in the global , all country must decrease pollution , in the industrial production , must Energy saving, pollution-free , Y83-160 Metal scrap briquetting press machine solve the above problem . Metal scrap briquetting press machine can compact the different kinds of chips like cast iron,aluminum,copper,magnesium,titanium,molybdenum etc metal crap chips into high density blocks without any additive .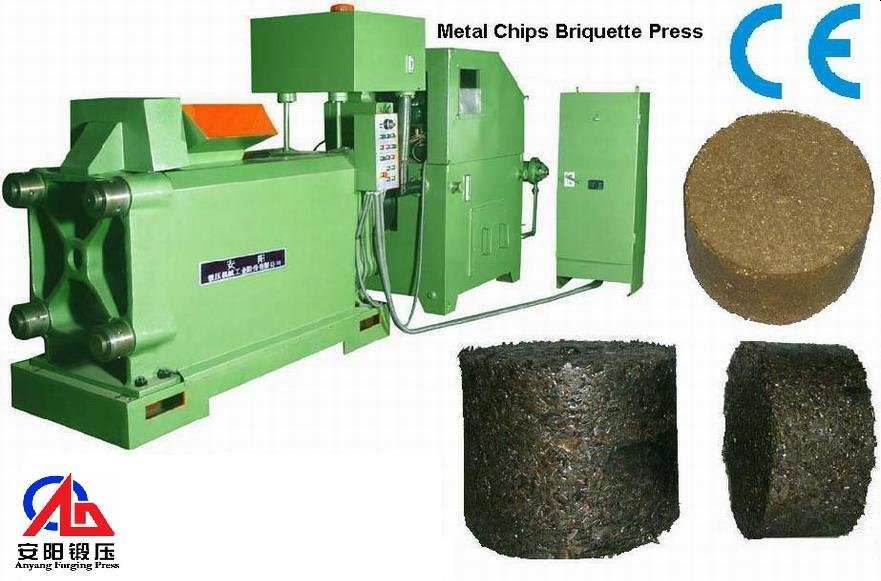 Metal Chips Briquette machine Advantage :
1 .direct smelting furnace to meet the business to reduce production costs and reduce environmental pollution requirements .
2 . In the energy saving, briquette press machine has made outstanding contributions.
3. Metal scrap briquetting press machine is the fully hydraulic control equipment, adopts PLC control, the whole working process can realize the automatic operation, reduce the labor intensity and labor.
4. The Briquette machine pressed metal block has large diameter, high density, resist broken, good surface finish, not easy oxidation etc advantages
technical parameters of briquetting press: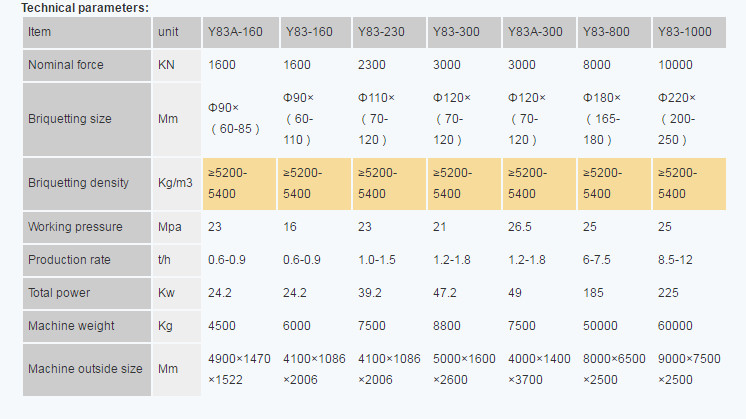 scrap metal recycling machine have a high production , max production is 12 ton /h , we not only can supply briquetting machine , but also can supply automatic feeder and conveyor to eased the workforce intensity , the electric cooler can make Metal scrap briquetting press machine to meet 24 hours production .
If you are interested in Metal scrap briquetting press machine , we can sent technical parameters and quote for you .
Sophia Zhou (Ms)
please contact 0086-372-3389658
whatsapp : +8618317777443
wechat: +8618317777443
Skype : +8618317777443