CNC fully hydraulic forging Manipulator used for automatic production line
2018-01-12 15:05:49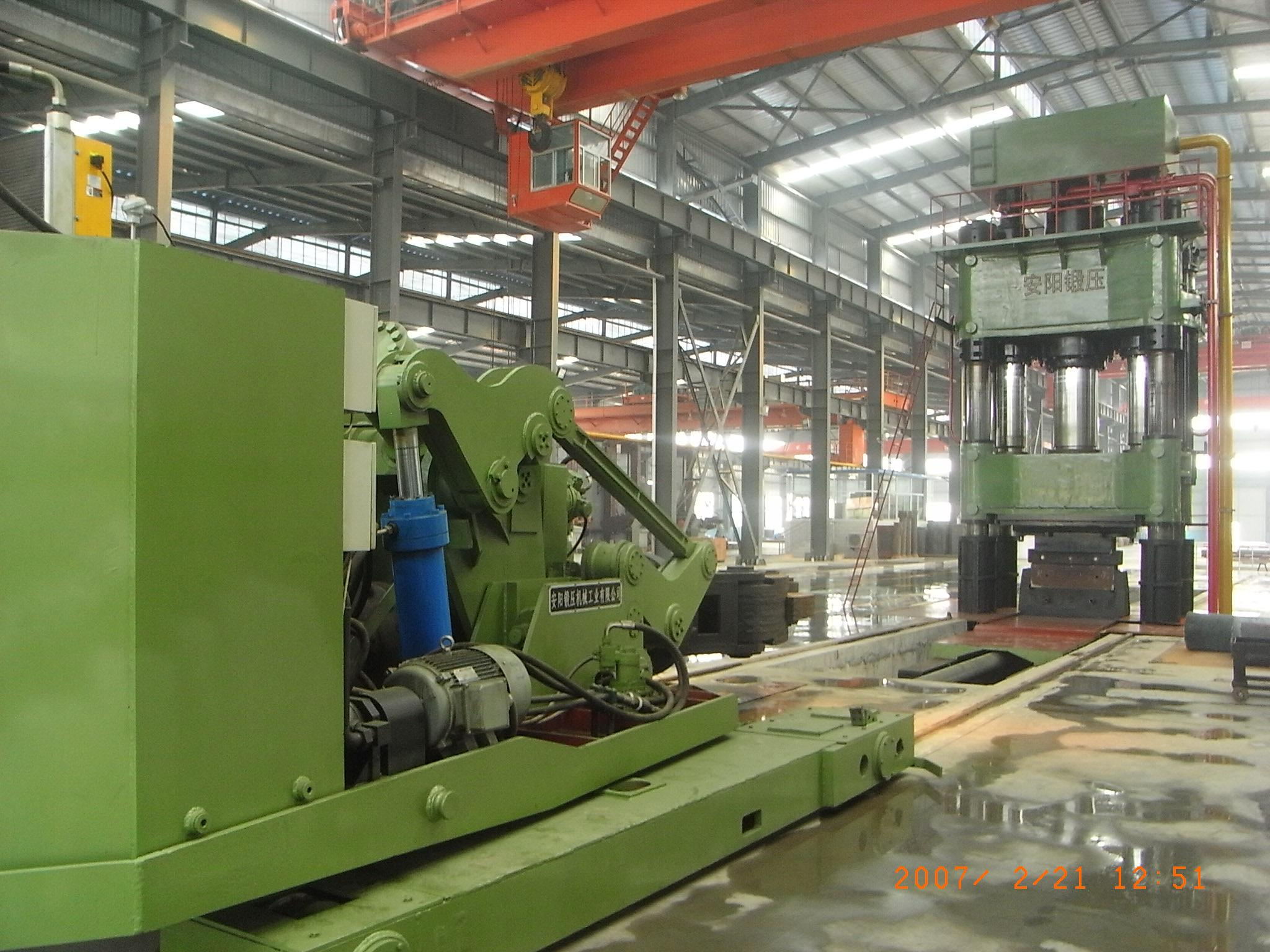 T31 series full hydraulic CNC forging Manipulator (T31DYB series) is mainly used for clamping shaft forgings and blank with press forging operation. Used to hold forgings or blanks for forging operations to mechanize forging operations and improve work efficiency and forge equipment utilization. If equipped with special jaws, you can expand the scope of the process,
Forging Manipulator Advantage
 a great extent to improve production efficiency and quality of forgings
'reduce labor intensity, to achieve mechanized production of forgings.
This series of operating machine with full hydraulic transmission, frame welding frame structure, reasonable layout, compact structure。
Forging Manipulator five functions:
① manipulator walk; ② jaw clamping and release; ③ clamp 360 ° rotation around the left and right; ④ clamp racks parallel; ⑤ before / after the racking; ⑥ left and right side shift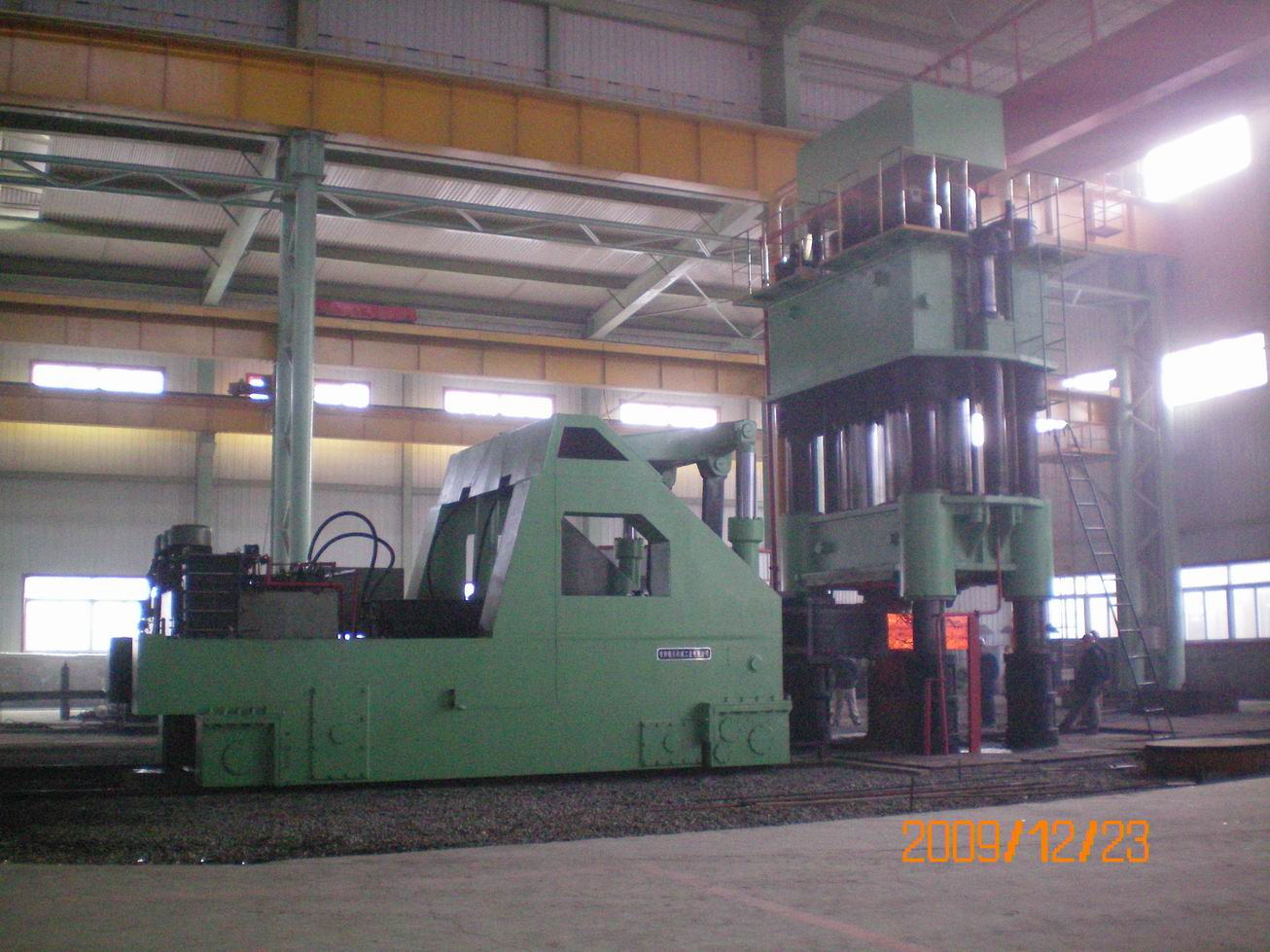 Forging Manipulator Electrical control system
(1) The machine adopts three-phase four-wire power supply system, three-phase AC power supply voltage 380V, 50HZ; control circuit for the exchange of 220V; pilot proportional solenoid valve control power DC 24V. With a special electrical control cabinet, a main control cabinet, transmission electrical components are installed in the control cabinet, such as the power switch, air switch, AC contactor, control transformer, leakage protection, electric control cabinet set up lighting Ventilation and ventilation facilities. Electric control cabinet placed in the control room.
(2) The equipment main control system adopts PLC programmable controller.
(3) The device operating system in the master control room, the console installed a variety of buttons, joysticks and other easy to operate. To promote the corresponding handle and switch there is a corresponding action, lift the hands of the lifting action.
(4) The use of remote control from the station form, PLC control cabinet as the main station, through the data bus connection to communicate with the host control system to reduce wiring.
(5) nip clamp pressure control using pressure sensors, digital display and control; measurement and display accuracy 0.1Mpa.
(6) The cart's position control using displacement sensors, digital display and control; measurement and display accuracy ± 10mm.
(7) Rotary angle control of the jaws is controlled by a rotary encoder. The accuracy of measurement and display is ± 1 degree.
Forging manipulator parameter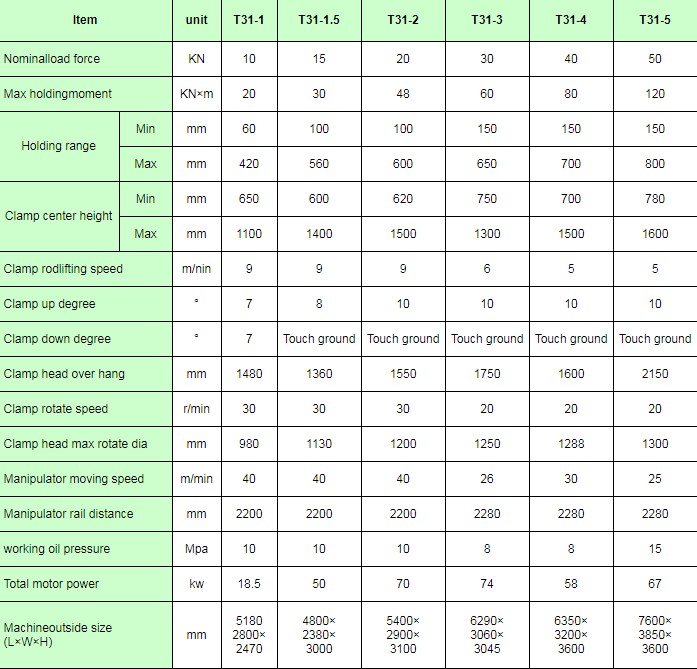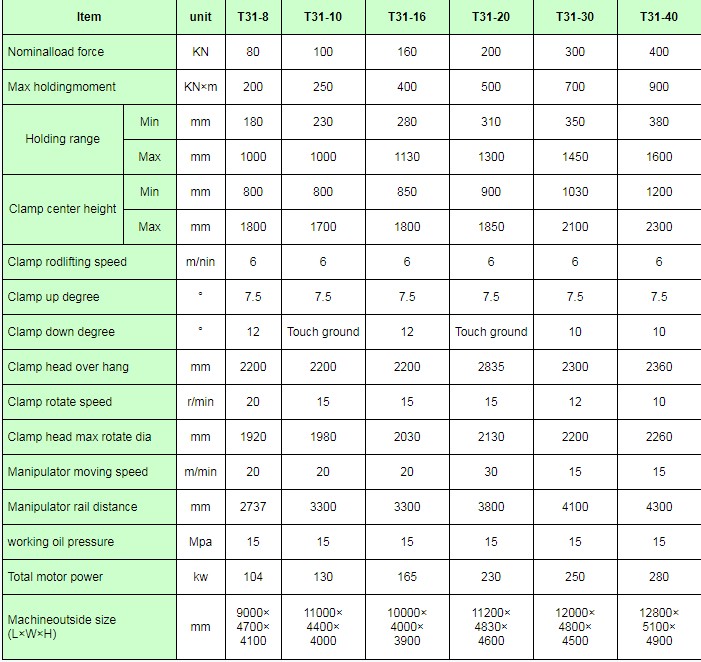 Anyang Forging Press Machinery Industry Co., Ltd also manufacture forging charger , also called Furnace charging machine .
If you are interested in Forging manipulator , we can sent technical parameters and quote for you .
Sophia Zhou (Ms)
please contact 0086-372-3389658
whatsapp : +8618317777443
wechat: +8618317777443
Skype : +8618317777443